Imagine you had the capability, across millions of clients, to see who's on & off their journeys, and who's cheering for you. And imagine being able to intervene in real time.
Businesses model their customers' journeys from their own perspective, and these are usually conceptual at best. There's often no real view of why customers stay, or leave, or make the decisions that they do, or how they're feeling while these things are happening. This is where Journey Analytics, including Journey Management and Journey Orchestration, changes the game.
The environment has changed. Acquisition costs are increasing, switching costs are decreasing, while digital channel adoption has created even more distance between business and customer. An increasing array of channels and products creates potential complexity. This, at a time when touch matters more than ever. Business needs Journey Analytics methodologies and a customer journey management toolbox in order to boost the ROI of CX.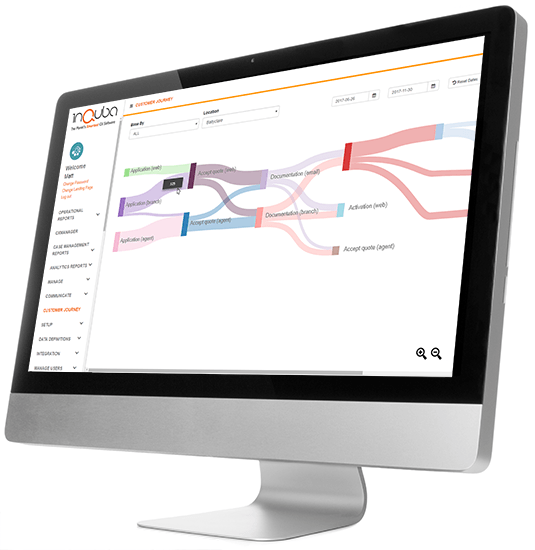 Uncover and visualise your customers' real paths
Real customer journeys aren't linear or predictable, and they seldom follow the preferred paths that we model. Customers are using more channels than ever, and more products and services than ever. The starting point of Journey Analytics is to expose real customer journeys as they navigate transactions and touchpoints. Importantly, business requires customer journey management in real time, as well as a view of whether customers are reaching their goals or not, and why.
Keep customers on their journeys by interacting in real time
Your customers are trying to reach their goals and today's business imperative is to assist or risk losing them. Customers fall off preferred journeys continuously. They get stuck in a loop, or use multiple channels in desperation in order to achieve something, or they fall away quietly without reaching their goal. You need the ability to identify these situations in real time and reach out where necessary. Real time interventions and service recovery is powered by inQuba Case Management. Journey techniques allow for customer experiences to be corrected and customer goals to be reached.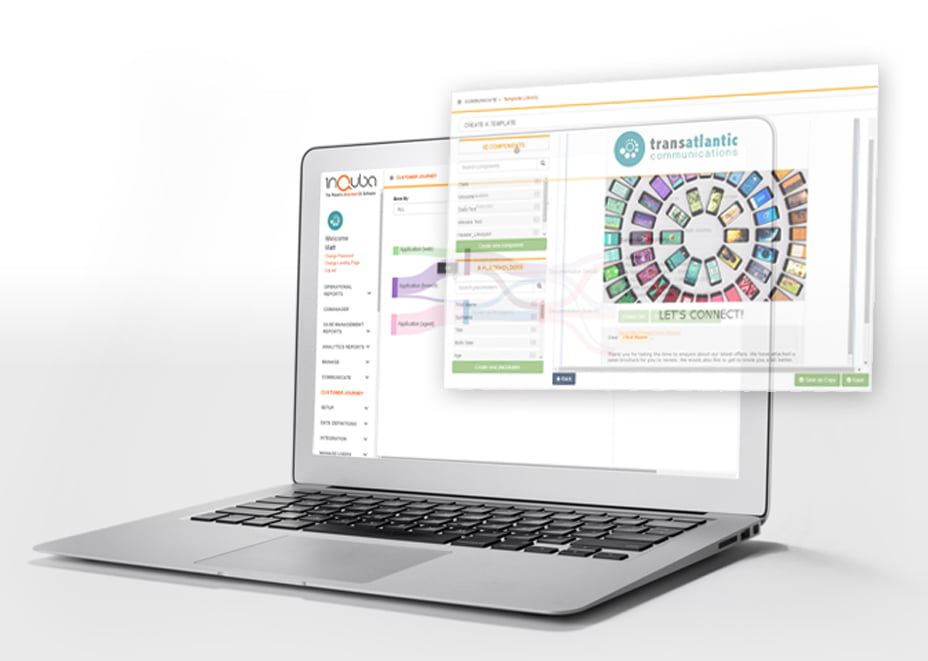 Anticipate obstacles and intervene
Dealing with today's customer challenges is important, but anticipating future customer challenges is essential. Machine learning and predictive analytics allows business to anticipate poor outcomes before they happen, and intervene with corrective measures. A customer, for instance, may be entering a journey sequence which is likely to lead to a negative experience. Informed by machine learning, automated interventions (powered by inQuba Engage) can be triggered which ensure that the customer is contacted or nudged in a particular direction through omni-channel engagements. Rules can be applied to current or future customers.
Winning, keeping and growing customers (and helping them love their journeys!)
How can Acquisition, Retention and Cross-selling be ensured along the customers' journey? Once you're able to expose the real customers' journey during onboarding or any other experiences, augmented by an emotional layer displaying their state-of-mind, customers can be nudged according to their individual context. Everything is connected and made visible in the single view of the customer within the inQuba platform, and this personal context is made available to the rules engine in the design of individual offers and promotions. Context is king.
Recognised in Customer Journey Analytics
Recognised by Gartner in the report "Market Guide for Customer Journey Analytics, Aug 2017"
inQuba's Journey Cloud offers a toolbox of cloud-based apps to help you optimize customer journeys and reinvent customer experiences.

Visualise customers' real journeys and intervene to win, keep and grow them.