In December 2003, Fred Reichheld, the developer of the Net Promoter Score (NPS) measurement system, published "The One Number You Need to Grow"1  in the Harvard Business Review (HBR). It was a landmark piece and a very influential paper. Reichheld, together with Bain & Co., went on to advise many companies on the benefits of implementing the Net Promoter system, and how to use it. I noted that, according to Wikipedia, about two-thirds of Fortune 1000 companies have rolled out an NPS program in the years since.
The program has been a huge success, but has it resulted in sustained growth for the businesses?
What is Net Promoter Score?
NPS is a method used to measure customers' loyalty using a single survey question. The question asks to what extent respondents would recommend the business to a friend or colleague. The resultant scores are also frequently used to indicate satisfaction or relationship health. The loyalty metric has been broadly adopted due to this simplicity and the appeal of NPS benchmarks across industries. The measurement is often cited in earnings calls and is linked to bonuses, and has long been considered the anchor of traditional Customer Experience (CX) programs. It has also become the darling of CX professionals, traditional market researchers and CEOs alike.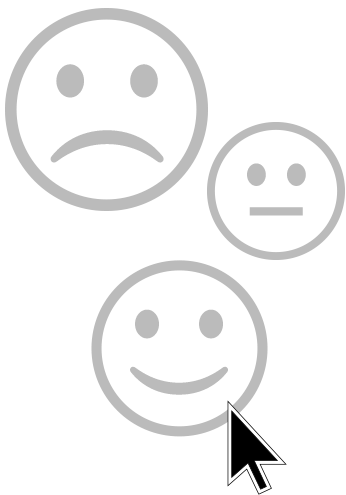 Measurement systems – where CX programs begin
In 2010, the HBR published another compelling piece, "Stop Delighting Your Customers"2. It suggested that businesses should stop trying to delight their customers and simply reduce customer frustration. The CES (Customer Effort Score) emerged, measuring the ease of service experience. The CES index made even more sense to me and we often quoted the study and its benefits. It has enjoyed significant success, but not to the level of NPS. Reichheld presented the benefits and importance of implementing an NPS system at one of my events back in 2013 and we had a great conversation around their relative merits. The bottom line being that they both have their place in businesses that are developing CX best practices.
Businesses have implemented these measurement systems, and others, to achieve CX success and superior customer experiences. Consumers have benefitted overall, and the growth in adoption of NPS has resulted in the C Suite's interest in the customer experience, and there's a strong correlation between the metric and share price. As suggested in Shep Hyken's blog3, 10 years ago good customer service was appreciated, and today it's expected. We've seen a positive impact on business outcomes, but are these useful tools still moving the needle?
Is NPS still relevant?
So, you've discovered that some of your branches have a lower NPS than the rest. What have you learned, what are the root causes, and what will you do? Today, there's growing skepticism around traditional measurement systems, and while these metrics are useful at a strategic level, the scores don't paint a complete picture. It's a trailing indicator, and the connection between poor scores and low profitability aren't obvious. Unfortunately, measurements have been used and abused, and outcomes have been over-promised and have under-delivered. There's some lethargy on the topic, and my assertion is that the benefits flowing from the implementations are not clear and actionability is often absent. It sometimes feels like we're keeping consultants and specialists busy with toing and froing, but CEOs are now asking where the meat is! It turns out that NPS may succeed in simplicity rather than usefulness.
Disconnects exist, and business leaders are increasingly aware of them.
Firstly, NPS is not a good indicator of business growth or future success. It's a rear-view mirror measurement that will confirm what you probably know. Businesses want to be able to connect the dots between experiences and real outcomes.
Secondly, there's a disconnect between what people say and how they behave. Consider your New Years' Resolution. A study published by HBR4 revealed that consumers' intention to recommend usually stays just that – an intention – without becoming a reality. Consumers can recommend a brand and discourage others depending upon the context. It also goes without saying that the measurement doesn't consider demographics and is easily gamed – "Let's survey our happiest clients, especially those that are related to us!"
So, what does a holistic solution look like?
Unfortunately, valuable measurements have been corrupted and have become the targets. I believe we need to move away from an expert-heavy industry to one of service and software providers with implementation-light, results-heavy offerings. Real-time behavioral data that's flowing into our existing systems should be exploited so that we can act on it swiftly. While NPS provides a reasonable overall view of whether our initiatives are improving experiences, our ability to process and act on omni-channel customer data throughout the customer journey has been severely lacking. We need a real-time view of customer behavior at every point, and the ability to intervene quickly when needed. That is why I'm excited about the developing Customer Journey Management space.
Customer Journey Management – the next evolution of CX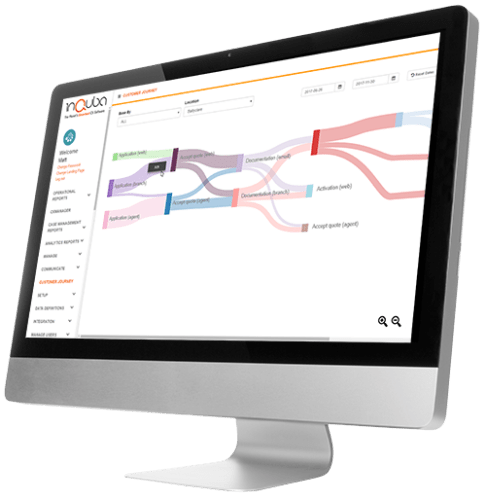 Customer Journey Management is more than journey mapping, but rather includes journey analytics and (importantly) journey orchestration. Journey analytics uses your existing data to reveal real customer paths and drop-offs, and orchestration delivers outcomes by nudging customers towards their goals. With the advancement of ML/AI tools, we can now integrate data from multiple sources and synthesize it to create coherent journey visualizations. Journey orchestration allows you to take action in real time (personally and contextually) – to intervene, redirect, engage digitally, survey at a moment of truth, or even introduce live customer support. Are you encountering some survey fatigue? This is easily addressed by ensuring engagements are relevant and in-the-moment, and results are shown to be acted upon.
Successful orchestration is measured through outcomes, such as acquisition, retention, customer insight and customer experience. We've seen a doubling in customer conversion using a journey-centric approach! Real customer journeys are exposed and empower businesses to take action in real time. If your customers' journey has a significant drop off at registration for your product or service, you can now easily take immediate action by measuring sentiment, collecting contextual feedback and optimizing individual journeys for success. NPS data wouldn't have offered the behavioral insight needed for change.
This is where our industry needs to go next. We need to start measuring customer behavior in the moment and acting on it systematically. It will build customer loyalty, move your important metrics like conversion, acquisition and retention, and impress the C Suite with measurable results that drop to the bottom line.
And that is why I'm excited by what inQuba is doing – we're making CX actionable.
inQuba is delighted to share the appointment of Bruce Eidsvik as inQuba President, North America – a strategic appointment to further accelerate our international expansion.
Bruce brings 25 years of international experience in the customer management space with leading roles in Sales and Marketing, including SVP for Global Demand Marketing at Opentext (NASDAQ: OTEX) and SVP for Global Revenue Marketing at Genesys, a Permira backed Private Equity Company.
Discover more about Journey Management with these great resources.