Do you truly understand your customer? With the most powerful set of CX orchestration tools available on the planet, you'll get the full picture of who they are, what they want, and how best to engage with them.
Today, customers are in charge. For your business to stay ahead of the pack and reap the financial rewards, you need to know how to offer your customer exactly what they want. With inQuba's data science capabilities at the heart of our CX software, we'll help you do this.
LISTEN
Listen to your customer anywhere, anytime, across any media.
Listening to your customer is much more valuable when you do it consistently and in context of the customer journey. Our smart CX software provides highly personalized and dynamic insights to what your customers are saying, so you can understand what they really mean. Armed with this knowledge, you can deliver exceptional products and services that meet your customers' needs completely.
LEARN
Uncover insights into exactly what your customers want.
It's not just about listening to your customer – it's also about tapping into that knowledge to serve your customers the best way you can. inQuba's nerve center, the CX data repository, uses advanced data modeling that's applied to the customer journey and lets you drill down into customer behavior across the organization so that you can better understand what your customers need – and even predict what they'll do in the future.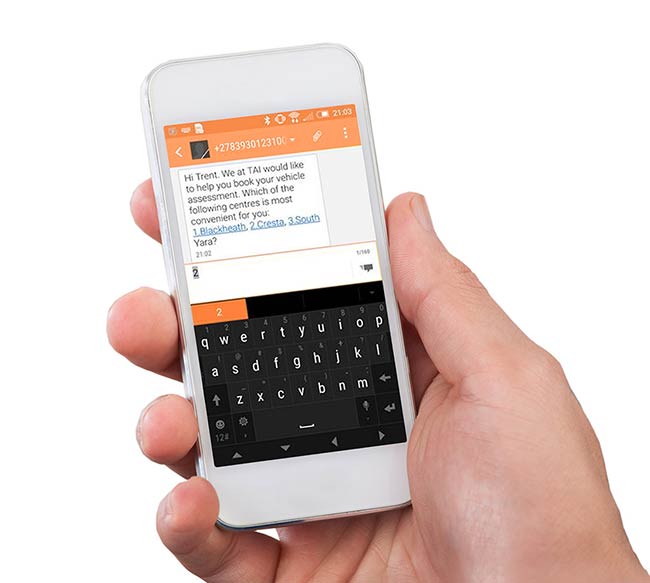 ENGAGE
Speak to your customers effectively across any channel.
While every business engages with their customer, this communication is usually patchy, unplanned and inconsistent across the organization. inQuba provides a unified platform for experience and engagement across the customer journey. Our customer experience software lets you engage effectively with your customers in every buying, servicing or customer journey stage and across any channel you use – whether it's a call center, an app, a survey, social media or email.
STORY
Every customer interaction is personal.
People don't want to interact with a company – they want to interact with another human. Our CX orchestration platform gives you a unique single view of your customer, helping you navigate the customer journey that's personal to each individual, and then act accordingly. In this way, you put the customer at the forefront of everything your business does.
inQuba now a LEVEL FOUR BBBEE contributor
We at inQuba, a proudly South African international SaaS company, are very serious about redressing inequality, boosting economic growth and creating a better life for all.
We are delighted to announce that our Broad Based BEE status has been recently updated by a SANAS-accredited verification agency to that of a LEVEL FOUR contributor.
Flying high on Customer Experience
Iain Meaker, Executive Manager for Commercial Distribution at Comair explains how kulula actively works on fulfilling its vision of delighting its customers at every turn, which results in fantastic commercial successes and a number of accolades and awards.
"By refining our journey mapping and reports and identifying priority improvement areas, we are creating an environment where we are actively creating ways to make customers feel more valued and engage with them individually."
Iain Meaker, Executive Manager for Commercial Distribution, Comair
Get the
Gartner recognition for inQuba
Rapidly growing customer experience (CX) specialist inQuba has been recognised by Gartner in the recent Market Guide for Customer Journey Analytics report. The report, which includes the world's best – and biggest – vendors in the space, offers a guide for enterprises looking to evaluate the various technologies available.
"inQuba set out to build the planet's smartest Customer Experience platform and recognition by Gartner is a great endorsement and validation of our approach and technology," says Michael Renzon, CEO of inQuba.
Keeping Customers for Life
Jaco Brand, COO of Vitality Life, explains how by harnessing data and analytics to provide consumers and policyholders with unique experiences across customer segments, they can continue to build both digital convenience and personal relationships to better meet consumer needs.
"inQuba's multi-channel support has greatly improved our ability to collect data, and linking the data to business deliverables has allowed us to radically improve the entire value chain."
Jaco Brand, COO, Vitality Life
Get the full story here