Smart software, created by smart people, for smart customer engagement.
At inQuba, we help create great customer experiences through our vast experience and superior knowledge in CX, operations management, market research, and technology.
Listen, learn and engage thanks to big data
With the vast set of customer data that we gather, our CX platform can drill down from the highest to the lowest levels of your organization, giving you an in-depth view of your business and how your customers interact with it. This lets you listen, learn and engage with them in a more effective way, as well as keeping your internal stakeholders informed so that they can take inspired action where appropriate.
Adding value with Software-as-a service
We offer a range of support services to our Software-as-a-Service platform. These are delivered by a strong account management team that helps you maximize the value you get from investing in our customer engagement platform.
CUSTOMER CENTRICITY IS AT OUR CORE
Just like our CX software, customer centricity is at the heart of everything we do at inQuba. Whether you engage your customers through inQuba or one of our partners, we'll work with you in a long-term partnership to give you a deep understanding of your customer and help drive results in your business.
THE TEAM
At inQuba, we only hire the brightest and the best in the industry. All of our staff have University degrees: half have Honours' degrees, while 30% have Masters degrees. Our company has a deep culture of learning, which means the inQuba team constantly hones its skills and knowledge to make for a dynamic, educational, innovative, fun-filled environment in which to thrive.
MICHAEL RENZON
Group CEO
As CEO, Michael leads inQuba in its international expansion, marketing and sales, together with a network of specialized customer management and technology partners. With a wealth of entrepreneurial business development experience, Michael is the founder of several highly successful companies including Intelleca and Internet Solutions e-Commerce. He was named the Most Promising Entrepreneur of Entrepreneur Organisation (EO) in 2006.
Michael holds a MBA from the University of Cape Town, an Honours Degree in Computer Science and a Bachelor of Economic Science Degree, both from the University of the Witwatersrand.
TRENT ROSSINI
Managing Director
Trent is responsible for all operational delivery, professional services engagement, product conceptualisation and delivery of inQuba software. Prior to joining inQuba, Trent was the CIO for Discovery Health and in 2003, was appointed as COO of PruHealth, Discovery's UK joint healthcare venture with Prudential. He also spent several years consulting on various systems integration projects for Deloitte and Accenture.Trent holds a B.Sc.(Mech) Engineering from the University of the Witwatersrand and a Graduate Diploma in Industrial Engineering.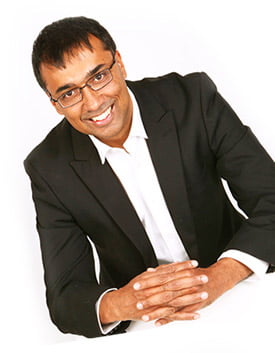 DAVID GOUVIAS
Technical Director
David is responsible for the overall solution architecture of inQuba's products. Prior to inQuba, he spent 10 years at Discovery, South Africa's largest medical health insurance company. His primary focus was building the SA and UK internet portals servicing members, brokers and employer communities. He was also the online architect for Discovery Vitality where he developed an online store for booking flights, hotels, cars, airtime, electronic goods and magazines. David holds a Bachelor of Science degree from the University of Cape Town.
JON SALTERS
Non-Executive Director
Jon brings with him a wealth of experience in market research and technology enabled services in the insights domain.
Prior to being strategic advisor to inQuba, Jon spent four years at Vision Critical, the world's leader in Insight Community solutions where he launched Vision Critical's presence in Africa, re-launched their partner program internationally and was also integrally involved in the team that executed the spin-off of Vision Critical's Research and Consulting business unit which became a cornerstone of the newly formed Maru Group.
Jon holds a GDE in Engineering Management and a B.Sc Mechanical Engineering (industrial Option) for the University of the Witwatersrand.
MARGOT BIRBECK
Sales Director, inQuba Australia
Margot heads up inQuba's business development in Australia and is responsible for working with leading enterprises to design and execute Customer Experience, Customer Engagement and Employee Experience strategies. Having held a number of leadership positions at inQuba and, with 15+ years' experience in both Technology and Consulting, Margot provides extensive experience and insight in this space, having achieved exceptional results for the organisations she has worked with.
Margot completed her dissertation in Customer Experience in 2009, holds an MBA and a Bachelor of Computer Science. She is also a certified Project Management Professional (PMP).
LOURANDI KRIEL
Chief Financial Officer
As the Chief Financial Officer, Lourandi is responsible for the overall financial environment at inQuba. This includes directing the financial goals, objectives, and budgets. Lourandi is also responsible with overseeing all financial and statutory reporting, investment of funds as well as risk management. Before joining inQuba, Lourandi was the Global Group CFO for Ocean Basket Holdings and the CFO of Fintech which merged with Sasfin Bank. She also spent several years at Nedbank, PwC and in the consulting realm. Lourandi holds a BCom Accounting, BCom Honours (Accounting) an MBA from GIBS and is a qualified Chartered Accountant (SA). She is also a qualified Neuro Leadership Coach.
JACQUELINE STOMAN
Finance Manager
As the Financial Manager at inQuba, Jacqueline is responsible for maintaining accounting records, financial reporting, statutory accounts and BEE compliance. Before joining inQuba in 2016, Jacqueline was a junior partner at a medium sized audit firm in Pretoria where she also completed her articles and thereafter became an audit manager and senior financial accountant. Jacqueline has worked in the financial industry for over ten years.  She is a Chartered Accountant and Registered Auditor and holds a Bcom degree in Economics. She is currently completing her Master's degree in taxation through the University of Pretoria.
ANTONY ADELAAR
Products Manager
Antony joined the inQuba story early, towards the end of 2011. He is responsible for the planning, design, production, marketing and release of inQuba's CX software solutions to customers on 4 continents. Prior to managing product, Antony oversaw the account management team who in turn oversee inQuba clients using the full range of inQuba CX solutions.
Antony has ten years' experience in market research across the African continent and across all major industries. Prior to inQuba, he headed up digital research at an agency, Yellowwood Future Architects, which specialises in strategy, research and design.
Antony completed post-graduate Leadership Development studies at Gordon Institute of Business Science (GIBS), following a Bachelor's degree (Industrial Psychology) at the University of South Africa.
GREG MADYTINOS
CTO
As inQuba's CTO, Greg has a broad range of IT experience including architecture, development and system solutions in business intelligence, data warehousing, business automation and systems integration. He fulfils various roles including technical lead, infrastructure and risk management, pre-sales and software architect. Prior to inQuba, Greg implemented end-to-end business intelligence and analytics solutions for the hospitality industry. He spent eight years at MWEB focusing on SAAS development, business automation and groupware customer training and implementation.
Greg is currently completing his Master's degree in Engineering at the University of the Witwatersrand.
WARREN REED
Senior Software Architect
Warren is responsible for high-level software design choices and selecting the best tools, platforms, and technologies for developing and delivering inQuba's CX software platform. He helped build the inQuba platform from the ground up, including products such as Engage, Case Management, and Journey Analytics. He implemented the continuous delivery pipeline that automatically deploys inQuba's software solutions globally. Prior to inQuba, he spent five years at Bosasa architecting and developing systems for vehicle maintenance, youth development centres, access control security, and job recruitment. He also spent two years at Korbitec developing legal practice management software. Warren holds an honours degree in Computer Science and Information Systems from the Nelson Mandela University.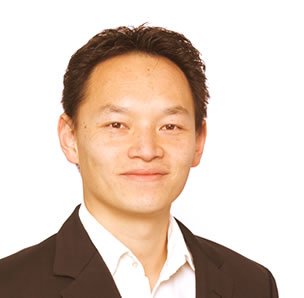 ALLAN LEE SON
Senior Software Architect
Allan is a Senior Architect in the core team working on the architecture and development of the inQuba CX platform for over six years. As a technical lead, product designer and software architect, he is a driving force in the inQuba Product Development team, providing insight into design and practical solutions to complex software challenges.
Previous to joining inQuba, Allan's five years at On-IT-1, developing software solutions for the Bosasa Group, have given him broad perspective on design, development and deployment of software applications across various industries, including aquaculture, youth rehabilitation, fleet management and device integrations for biometric and programmable logic controllers. Allan brings this valuable experience to bear on the challenges of developing a globally distributed SaaS platform.
Allan completed his treatise in 2006 and holds a honours degree in Bachelor of Commerce (Computer Science and Information Systems) from the Nelson Mandela University.