inQuba Journey Cloud just got a lot smarter
RELEASE: INQUBA JOURNEY CLOUD v8.7
Connect the dots between all your customers' online activity
Your customers' journey is increasingly digital. inQuba v8.7 allows you to keep track of your customers' movements as they navigate from outbound emails to online ads to all your business's digital properties (website and apps). Then, chat with them in real time based upon their online activity.
inQuba's digital tracking capability keeps track of what your customers are doing as they engage with social ads and web pages, click links, chat, submit forms, or interact on your app. All digital activity, whether anonymous or known, eventually builds up customers' unique profiles so that you can target and engage them personally.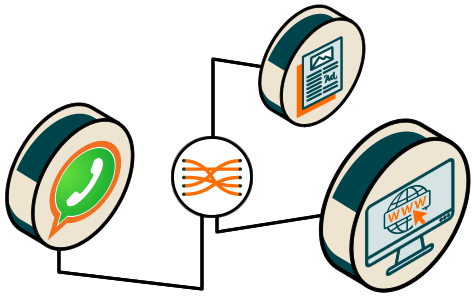 Have intelligent customer conversations with the inQuba chatbot plugin
Chat is the next evolution of engagement. inQuba v8.7 allows you to easily plug in chatbots and other sophisticated algorithms (such as quoting) to have intelligent conversations with clients as they navigate their journeys.
Consider the scenario where a chat is initiated (such as WhatsApp or SMS) between your business and the client, during which you're able to gather important client information. This context is then easily passed to your business systems, AI chatbots or predictive models where it can inform the details of a formalized quote, or other content. The result can then be passed back to the customer in real time, ensuring highly personalized, context-specific engagements.
Connect your existing solutions and quickly visualize customers' journeys 
Your customers' journeys shouldn't be a mystery. inQuba has partnered with Flowgear, ensuring quick and easy mapping to standard systems such as Salesforce, Microsoft, Dynamics and SAP. Supercharge your CRM and ERP with a real-time interface with inQuba Journey.
Now there's a far simpler way of interacting with inQuba's Journey Management platform. Our connector enables your company, no matter the size, to increase efficiencies and reduce costs by integrating your apps, services, APIs and databases. Our pre-built connectors easily connect with your favorite SaaS and on-premise applications.
Using the Microsoft ecosystem? Easily overlay our journey solution.
Automate quickly and enrich the customer experience. inQuba v8.7 provides a "citizen developer" connector to the Microsoft cloud ecosystem (Outlook, Teams, Dynamics, and hundreds of third party applications such as Zendesk and Fresdesk) through Microsoft Power Automate.
For any business using Microsoft cloud solutions, inQuba now allows for easy integration through Microsoft Power Automate. The simple connection empowers you to take advantage of inQuba's journey tracking capabilities while your customers interact with your organization through Microsoft applications. Whether you need to launch quick surveys after meetings or map out a customer's interaction with a Dynamics workflow, it's easier than ever to unlock efficiencies with inQuba's journey capabilities.
New action oriented CX reports!
Now the insight you need is at your fingertips. Ten years of listening to our customers has allowed us to produce the role-based, outcomes-focused reports that every CX professional needs. Our new reports provide actionable insights to CX professionals.
inQuba v8.7 offers CX reports that have been rebuilt from the ground up. Whether it's CSAT trends, emerging themes and sentiment, or touchpoint performance you're interested in, these redesigned reports deliver the right insight to the right audience at the right time.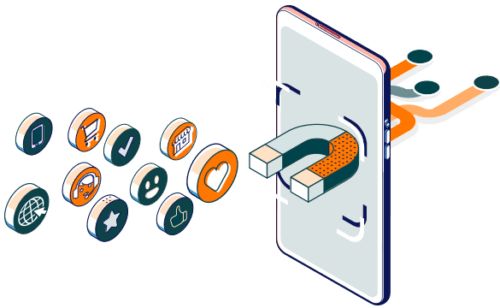 Extend your CX program by visualizing journeys
Extend your CX program by visualizing journeys. Broaden your view of your customers' activity by extending your standard CX program to visualise customer journeys and understand customers in more depth, based upon their unique journeys.
Your traditional CX program is driven by trigger files representing experiences and touchpoints. inQuba v8.7 allows you to extend your CX program and use your existing customer interaction data to visualize actual customer journeys. These may include triggering events (e.g. calling a call centre), chats, responses to dialogues and other digital activity. inQuba has created a simple migration path for traditional CX customers who want to easily access the new world of Customer Journey Management.
Book a demo now & discover how inQuba v8.7 can transform your business.
Please fill out the form and one of our experts will contact you.
inQuba's Journey Cloud offers a toolbox of cloud-based apps to help you optimize customer journeys and reinvent customer experiences.

Visualise customers' real journeys and intervene to win, keep and grow them.