Your Definitive Guide to Use Cases and Success Stories
Customer Journey Management in Financial Services
Businesses are quick to talk about the value of customers, but not so much about value to customers. This is despite it being well-documented in research that customers that receive value also create business value in return, in the form of market share and profitability.
Customers have changed in some ways since 2020, but some things haven't changed. For instance, customers still want value, perhaps more than ever. But what customers actually value is nuanced. It's made up of economic, functional, experiential and symbolic factors.
Today, leading financial services providers are using Journey Management methods to ensure the delivery of value to customers in order to ensure the long term value of customers.
What is Customer Journey Management?
Customer Journey Management connects the dots between everything your customers are doing and feeling. Unifying their data provides a visualisation of actual journeys and emotional curves, rather than conceptual journeys maps.
Financial services providers are using Journey Management to achieve the following:
Discover real customer journeys
where & when customers are reaching their goals, or not
Measure value delivery
customers' perception of delivery at moments of truth
Analyse goal achievement
examine client behaviour in the context of value delivery
Design intervention strategies
create personalised interventions & nudges to optimise value delivery
Review & optimise
iterate & fine-tune to maximise goal achievement
Journey Management enables you not only to measure, monitor and optimize customer experience, but align your entire organization with your customers' goals."
CustomerThink
INSURANCE USE CASE
Customer Experience improvement with Journey Analytics
This 10-year old disruptor to the short and long term insurance industry approached inQuba to assist with CX improvements and customer conversion.
The growing insurance business identified the need to understand the new customer onboarding journey better. They needed to tackle the obstacles in order to improve customer experience, drive digital channel adoption and also drive the adoption of value added services.
The solution, which included feedback collection, digital nudges and granular insights at key journey points, would make the following possible:
Improved customer experience during the end-to-end onboarding process
Increased conversion rate between advert and policy acquisition
An understanding of customer drop offs
Improved digital channel adoption
Boosted adoption of value adding services (e.g. app downloads)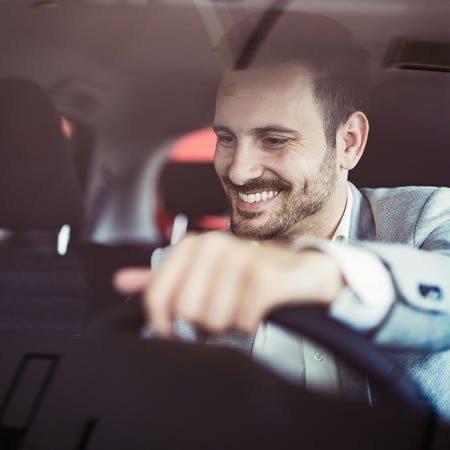 RETAIL BANKING USE CASE
Boosting acquisition & conversion with Journey Analytics
This leading South African retail bank uses inQuba to identify stall points in customers' journeys and boost conversions through dynamic interventions.
In 2016, the top 5 bank noted the need to identify and address the angst customers experienced when applying for a credit card, resulting in NTUs (not taken ups). Existing metrics were insufficient and the business needed to identify points of service failure across channels.
The solution was a Journey Analytics & customer insights system for solving complex and varied problems. This included the following:
Sentiment measurement and the analysis of structured & unstructured feedback across journeys
Definition of the actual stall points on the customer journeyHighly personalised engagements and closed-loop service recovery to increase customer satisfaction
Dynamic interventions and nudges to help customers reach their goals, on their journey to conversion
The results achieved included:
A 100% increase in customer conversion at key points
An increase in NPS compared to peers
An increase in CSAT and turnaround time
RETAIL BANKING USE CASE
Journey optimisation with Journey Analytics
The leading retail bank and financial services group uses inQuba to help convert customers on their credit card acquisition and card re-issue journeys.
The retail bank identified that customers were dropping away during card application and card re-issue journeys.
The solution would help them discover the actual obstacles that their customers were facing, and fix unsuccessful customer journeys. The program included some of the following aspects:
More use cases in the full eBook
Download the full eBook with all 6 use cases and success stories in financial services, including wins in:
Acquisition
Journey optimization
Intervention ROI measurement
Contextual engagement
Customer lifetime value
CX improvement
Services & channel adoption
Customer insight
Brand health
And more…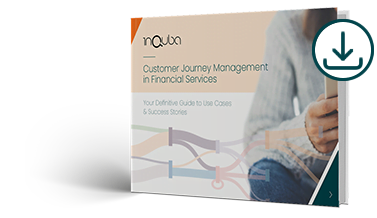 By submitting this form you agree to inQuba processing your data in accordance with inQuba's Web Privacy Policy. You can opt-out of all communications at any time. This form is protected by reCAPTCHA.
Discover more about Journey Management with these great resources.