Customer Experience Management throughout the customers' journey
Next-generation CX that puts customer feedback at the centre of your business
Create hyper-personalized, omni-channel surveys
Your customers are giving feedback all the time. Measure customer feedback through omni-channel surveys (using inQuba's intuitive graphical user interface), allowing customers to give feedback across touchpoints and customer interactions. Every survey is highly personalized and contextual, driven by the Single View of every customer.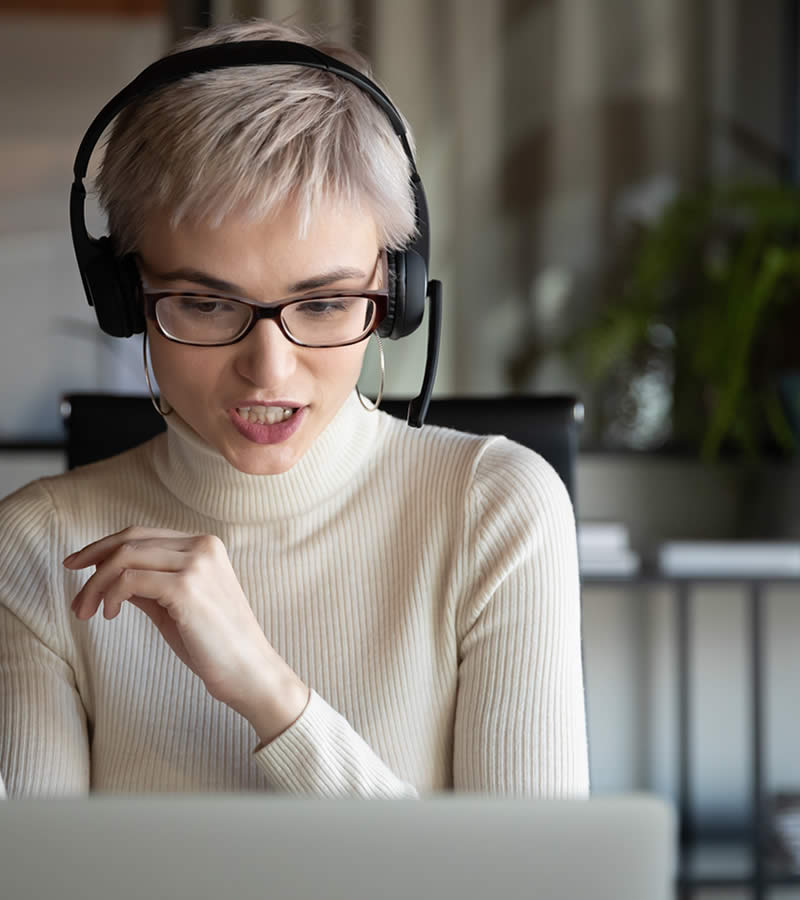 Close the loop, collaboratively
Deliver the right insight to the right person at the right time. inQuba provides the ability to drive customer support by organizing and prioritizing feedback into channels for different audiences, escalating where necessary. This could be based upon Net Promoter Score, sentiment or themes discovered in customer feedback. Today's customer centric business drives brand loyalty and customer satisfaction through SLA-based resolution.
Read more about collaborative service recovery
Model & measure throughout your customers' journeys
Your customers' journeys at the center of your CX strategy. Model customers' journeys with experience steps and service channels, allowing their structured and unstructured feedback to be linked to every step of their journey. All customer feedback, whether from surveys or social media, is stored in the inQuba CX data repository.
Learn more about discovering customers' real journeys.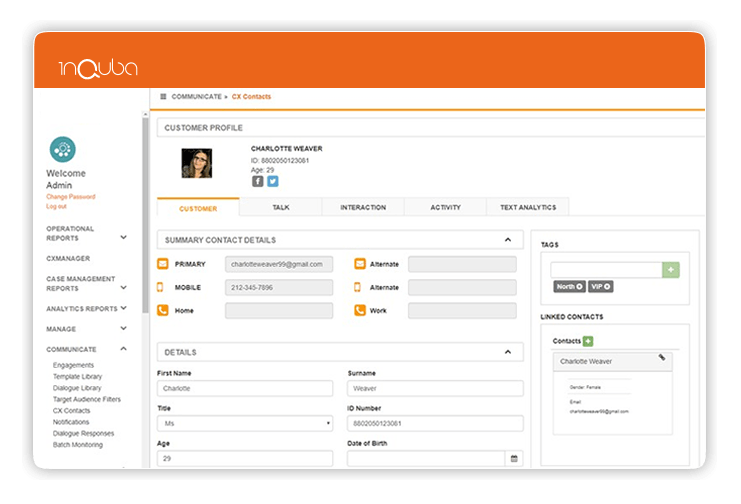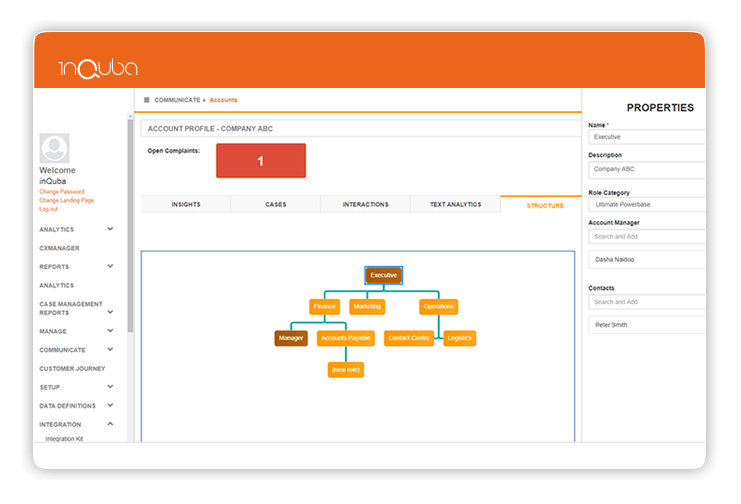 Know your customers, and accounts
Today's customers expect to be fully known. inQuba provides tools to interact with each customer as a 'market of one'. Hyper-personalization is driven by the customers' Single View which maintains context, activity, sentiment and important themes. For B2B accounts, visual hierarchies display roles and overall account health.
Read our blog: Making Sense of Your B2B Accounts, and Driving Revenue.
inQuba's Journey Cloud offers a toolbox of cloud-based apps to help you optimize customer journeys and reinvent customer experiences.
Visualise customers' real journeys and intervene to win, keep and grow them.