Introducing Level Up CX Summit
Level Up CX Summit is a 4-part series of interactive virtual events delivered by top international speakers. Our speakers will address the reality of The 90% Economy, the new customer mindset, and share how CX professionals can level up their CX game and relevance to regain the lost 10%, and beyond.
Lior Arussy
CX & Strategy Execution, Creative Catalyst, Author
LiorArussy.com
Hailed as one of the world's authorities on Customer Experience and Strategy Execution, Lior Arussy is an author, visionary, consultant and creative change agent. Lior has been involved in over 200 corporate transformations worldwide, including Mercedes-Benz, Delta, FedEx, Microsoft and SAP. Lior is the author of 8 highly-regarded books, including the acclaimed "Next Is Now" (2018).
Alasdair Douglas
Head of Experiments
Servian
Alasdair is an experienced data scientist having led the application of machine learning for predicting human behaviours, forecasting business metrics, pricing, determining causal effects, and optimising business decisions. His experience was earned solving diverse problems with data science in telecommunications, financial services, government, online retail, supermarkets, advertising, mining, fast food, and logistics. Before his 6 years in data science and engineering, Alasdair studied mechatronic engineering and commerce and worked in power generation and industrial automation.
Today, Alasdair leads Servian's application of the Experiments methodology which focuses a business initiative on finding what works, to have the best impact. The methodology is a way of working for data science and a general method for solving business problems efficiently.
Upendra Dharmadhikary
Vice President
Tech Mahindra Consulting
Upendra is Vice President for Business & Management Consulting arm of TechMahindra. He has rich experience in Digital, Business and Network Consulting, and has been advising Communication Providers and Enterprise Customers for last 28 years. He has vast experience in concept, design and delivery of business process transformations and has led a number of solution implementations. Upendra enjoys his expertise in creation of shared services for large global multinational clients, spanning across industries and regions. He also runs an Innovation and Customer Experience Centre in UK.
Upendra has keen interest in developing SMART CITY initiatives especially with 5G & Fiber. He has been a frequent guest speaker on numerous international events.
Michael Renzon
CEO & Co-Founder
inQuba
Michael Renzon is an entrepreneur and visionary and the driving force behind highly successful internet, technology, content and Customer Experience companies. He is an Endeavor Entrepreneur, the leading high-impact entrepreneurship movement around the world, and was named the Most Promising Entrepreneur of Entrepreneur Organization (EO) in 2006.
Michael's thought leadership in Customer Experience and Customer Journey Management has been adopted by leading companies around the world who use inQuba's analyst-rated Customer Journey SaaS Platform and Methodology to drive their customer experience transformation and customer journey optimization.
Michael holds a MBA from the University of Cape Town, an Honours Degree in Computer Science and a Bachelor of Economic Science Degree, both from the University of the Witwatersrand.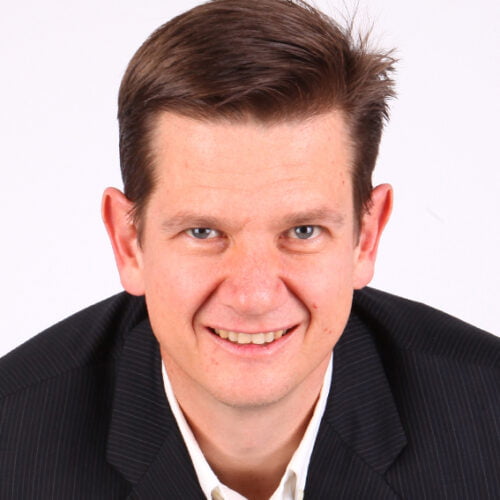 Trent Rossini
MD & Co-Founder
inQuba
Trent is responsible for all operational delivery, professional services engagement, product conceptualisation and delivery of inQuba software. Prior to joining inQuba, Trent was the CIO for Discovery Health and in 2003, was appointed as COO of PruHealth, Discovery's UK joint healthcare venture with Prudential. He also spent several years consulting on various systems integration projects for Deloitte and Accenture.Trent holds a B.Sc.(Mech) Engineering from the University of the Witwatersrand and a Graduate Diploma in Industrial Engineering.