Journey Analytics: Discover & visualize your customers'
real journeys
Build customer journeys with data. React with insight.
Businesses tend to have a very superficial understanding of their own customers' journeys when engaging with a business. While customer journey mapping is a useful exercise to do, it's theoretical rather than practical.
In truth, real customer experiences with a brand are very different and very individual – and because of that, they're messy and unpredictable.
In order to fully understand what your customers are experiencing, it's important to examine the data gathered when they engage with a contact centre, visit a branch, buy a product online or complete a survey. Unfortunately, these factors are not easily understood or predicted in a theoretical workshop setting. This is where Journey Analytics comes in.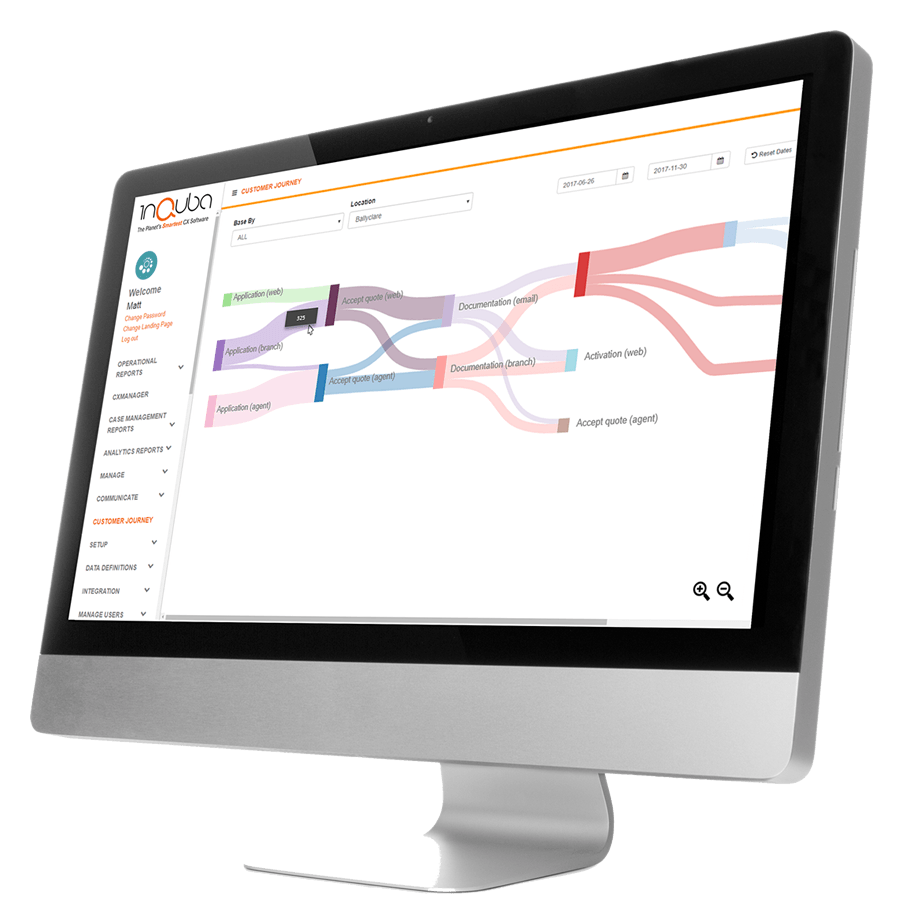 Journey Analytics helps you understand your customer by visually revealing their real journeys based upon their actual behaviour, rather than a theoretical prediction.
Customer journeys should be built by data. Your customers are interacting with your business all the time, across channels. Journey Analytics lets us connect these dots of real data, so we can discover the real paths your customers take towards their goals – and any drop-offs and obstacles that happen along the way.
Every customer comes with particular context and a unique story – which makes their journey unpredictable. Insights into these contexts should reveal which segments of customers need what kind of assistance.
Insights should be easily actionable. Only once journey mapping reveals behaviours, paths and customer context, is it possible to design the most effective interventions and nudges. These may be as simple as the right information served at a certain point in time.
Real return on CX investment
A journey management approach has a meaningful impact on important business metrics like customer acquisition, retention and loyalty. If you want to boost your numbers, then it's important to identify and fix real journeys.
Artificial intelligence and machine learning methods are increasingly being used to identify customer statuses (such as risk) and predict the most likely next behaviour. AI can also predict the business action that is likely to be most effective for each segment.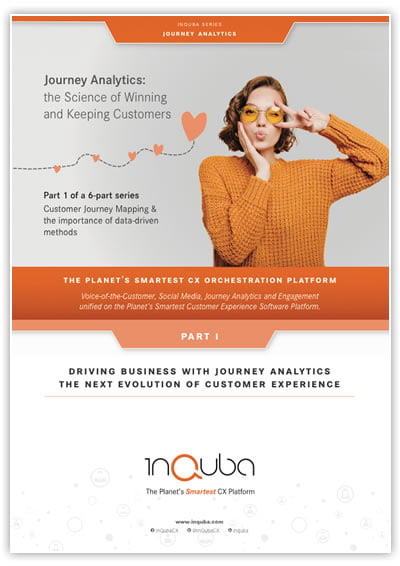 Want to know more about Journey Analytics?
This post is a summary of a paper called 'Driving Business with Journey Analytics'. Download the full complimentary paper for more detail.