ALIGNING CUSTOMER EXPERIENCE MEASUREMENT WITH STRATEGIC BUSINESS OUTCOMES
Posted by Margot Birbeck on Thursday, 27th June 2019
Do you want to align CX with your wider business strategy to drive true business outcomes in FY19/20?
Many Australian and global organisations we're speaking to recognise the importance of and need for effective Customer Experience (CX) and its contribution to driving business outcomes. But most don't know how to effectively link these together to drive a step change in business performance, or even where to start. Forrester's global and local CX maturity research reinforced this insight, highlighting that most organisations were struggling to demonstrate how CX improvements translate into business results. This was attributed to most organisations' focus and efforts being placed on decorative quick wins and simple-to-implement front-facing changes, rather than building the foundations required to transform the customer experience.
As we embark on a new financial year, designing an effective CX measurement system presents a great opportunity to set up the year for success. You'll want to ensure that the CX, product and marketing plans you have spent so much time and effort in developing, align with and drive improvements in your business results.
inQuba, a leader in CX and Journey Management, recently teamed up with Sirius Strategy, a boutique customer-centric strategy company, to solve this challenge through the integration and application of their diverse range of competencies and methodologies in CX, Big Data, strategy, innovation and strategic performance management.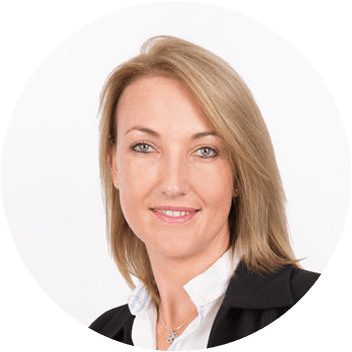 Margot Birbeck, Director, inQuba, Australia (left) and Ellie English, Director Sirius Strategy (right) share some important insights in this discussion.
Why is it important to align CX with business outcomes?
Ellie – I believe that aligning CX with business outcomes is key for an organisation with disparate teams to deliver a consistent customer experience and improve business outcomes, such as increased acquisition and retention rates and overall Customer Lifetime Value (CLV). For example, if everybody in the organisation can see how they contribute to the CX, this encourages a greater sense of collaboration and collective responsibility in delivering on common business goals, resulting in a unified customer experience and commitment to improving customer outcomes. This alignment also helps reduce budget wastage caused by overlapping team projects and investments in projects that only deliver small business benefits. What's more it enables teams to identify and prioritise initiatives that are likely to drive step changes in CX and business performance. Organisations that do this well link day-to-day service level metrics to customer attitudinal metrics, operational and strategic metrics so that everybody in the organisation understands the cause and effect relationships between each KPI and initiative.
Margot – CX teams put a lot of effort and resources into developing and managing voice of the customer (VoC) programs, which provide valuable insights into problems. A challenge, however, can be that these customer insights are difficult to translate into the language of business and operations and the opportunities are often missed. There is also a gap between the customer performance metrics and business metrics. For example, we can measure customer satisfaction for a specific journey, and track improvements but many CX teams are not calculating the impact on the business (such as customer retention or propensity to take additional products).
I see the relationship between actual customer behaviour, service metrics and business outcomes as being the key challenge that we are trying to solve. If you think about it, customers have experiences or journeys, which we measure (for example satisfaction, NPS or speed of service) and then we need to quantify the impact of these on actual business outcomes. If we can then link these service metrics with business metrics, we can understand the relationship between CX and business outcomes. Importantly this really gives CX a seat at the Executive table to support business transformation.
What do you think is challenging organisations to effectively link CX with business outcomes?
Ellie – We find most organisations have all the right systems, people, processes and data in their tool kit to do this well; they just need to connect it together more effectively and make a few tweaks to take it to the right level. For example, CX is not always fully integrated into an organisation's strategy or if it has been, it's often retrofitted as a pillar instead of being translated and cascaded across the different levels of the organisation. This can often mean CX is not integrated into the business scorecard and therefore it may not get as much love and focus from the senior management team. As a result, we see teams developing bottom-up customer scorecards of disparate KPIs.
It's definitely important to track how the customer service team, marketing and product teams are contributing to improving the CX, often through metrics such as NPS, CSAT, product lapses etc. But if they are not linked in the right way, this can lead to teams duplicating initiatives or not having the initiatives to plug gaps in improving the customer experience. This is why conducting a top down review to link and translate business drivers from the strategy down to the initiatives is a critical exercise. These insights can then be used to evolve and get more value from your customer scorecard to identify CX performance improvements that will deliver better results.
Margot – Similar to what you've said, I also see a lot of is organisations that have developed strong capability in benchmarking and measuring CX at many different levels. They have really robust metrics and customer research but find it extremely difficult to link this back to the business strategy. In some cases, there are customer performance metrics for every team and manager but the relationship between these and the business outcomes isn't obvious. This makes it difficult to relate to and impact change internally. The result is also that it is difficult to get buy-in for change initiatives.
What are the steps to achieving this?
Margot – We recommend a customer journey approach, which considers CX in the context of specific outcomes. The first step would be to review customer perception metrics across the customer journey and then to translate these into service metrics to link CX with the operational delivery systems. This provides a basis for setting internal service standards. The specific customer outcomes need to be translated into business outcomes so we can quantify cause and effect.
What this really means is that CX feeds into meaningful customer scorecards and business performance outcomes.
Ellie – To build on what you've said about developing meaningful and effective customer scorecards and business performance outcomes, it's important to take a step back to review your CX environment and re-evaluate what you are trying to measure, why you're trying to measure it and what type of decisions you need to make to improve CX results. Then, how does this drive business performance? These answers will help you define the purpose of your customer scorecard and the depth and breadth of customer and business insights you need to collect and review to regularly evaluate and improve your CX efforts.
The next step would be to pressure test your customers' attitudinal metrics (e.g. NPS, CSAT, Customer Effort), your operational indicators and business metrics (e.g. customer churn, product lapses and CLV). This will help you better understand the performance of your investments and identify any gaps in insights; such as specific customer journeys or how customers may be shifting the way they consume your products and services. If you are unable to tell a cohesive performance story with these metrics, you will need to identify additional pieces of information you need to collect to help you get value from your scorecard.
The key thing is to ensure that the customer experience is measured and evaluated at an organisational, team and individual level to obtain an integrated view of performance. If you build the scorecard in a robust way, you should be able to drill down into the drivers of performance and isolate which teams are influencing them. In this way, initiatives can be prioritised or integrated to deliver on the improvements you seek to achieve. This will also support the business case for building the key foundations required to improve CX, such as people competencies, culture change, processes and systems.
So what are the other characteristics of companies doing this well?
Margot – Organisations doing this well are those that have embedded data-driven decision making across their organisation. They also use a customer journey approach with a focus on customers achieving goals rather than satisfaction at touch points. This means they make decisions based upon real customer journeys, they have the culture to support this, and, importantly, they have their senior executives driving a customer-centric mandate across the organisation.
Ellie – I would also add that organisations doing this well have embedded a robust performance management and enterprise planning system across their organisation. For example, a good integrated planning and performance management system provides a comprehensive level of performance insights to inform continuous improvement and prioritises the investments that will shift business outcomes. It goes beyond reporting directional performance, rather towards an understanding of the performance drivers influencing business outcomes and CX. It also includes identifying improvements to course correct performance, as well as providing greater visibility and clarity into how the strategy is being translated from the business strategy to the individual KPIs.
How are inQuba and Sirius Strategy helping organisations solve this problem?
inQuba is partnering with Sirius Strategy to design and implement an integrated customer performance management system for medium and large organisations. Sirius Strategy brings its recent and extensive experience in developing customer-centric Balanced Scorecards and customer scorecards to co-create the design of a fit-for-purpose customer experience performance management system to align and improve business outcomes. inQuba draws on its extensive experience and robust technology solutions to operationalise the performance management systems enabling organisations to understand and continuously improve their CX across all areas of the business.
Do you want to find out more?
Margot heads up the inQuba Australia business, leading the marketing, sales and delivery functions and working with customers to setup them up for success. Margot is a thought leader in CX and Journey Analytics with a continual commitment to learning about best practice and solving complex business problems through customer-centric solutions. Having held a number of leadership positions at inQuba and, with 15+ years' experience in both Technology and Consulting, Margot provides extensive experience and insight in this space, having achieved exceptional results for the organisations she has worked with.
Margot completed her dissertation in Customer Experience in 2009, holds an MBA and a Bachelor of Computer Science. She is also a certified Project Management Professional (PMP).
inQuba Overview
inQuba is a leading customer experience and journey management cloud SaaS provider rated by both Gartner and Forrester, with customers and operations across 4 continents (N. America, Europe, Australia and Africa).
inQuba optimizes acquisition, retention and upsell across the customer journey by deploying advanced techniques that utilize experiential and operational data. The inQuba SaaS platform offers Journey Analytics, Customer Experience (CX), Social, Engagement, Campaigning, Text & Sentiment Analytics, Machine Learning and Case Management. inQuba's advanced platform is used by multi-nationals across the financial services, insurance, retail, hospitality, government and telecommunications sectors.
Ellie English is a Co-Founder and Director at Sirius Strategy, a boutique professional services company specialising in people-centric innovation and transformation. She has over 15 years of experience helping organisations transform each function of the business from being product-centric to customer-centric. She currently works with both Government and corporate organisations to drive transformational change starting with the Executive level and across each level of the organisation. Ellie holds a BA (Hons) in Modern Languages and European Studies from the University of Bath, UK, a Graduate Diploma of Business in Marketing (Marketing Strategy) and an Executive MBA from the University of Technology Sydney (UTS). Ellie is also a sessional academic at the University of Technology Sydney in Australia.

Sirius Strategy Overview
Sirius Strategy is a boutique professional services company specialising in people-centric innovation and transformation. We apply a people-centric lens to achieve sustainable business growth, and generate mutual value for your employees, customers and community. Our multi-disciplinary skill set ranging from strategy, psychology, innovation, customer insights, change management and design presents fresh thinking and a practical roadmap for organisations looking to transform.
We offer bespoke services to clients based on their unique business problems. These range from customer-centric strategies and services such as customer research, measurement and diagnostics, customer experience strategies and management, and customer journey mapping, through to the development of holistic people-centric business strategies and integrated performance management scorecards.